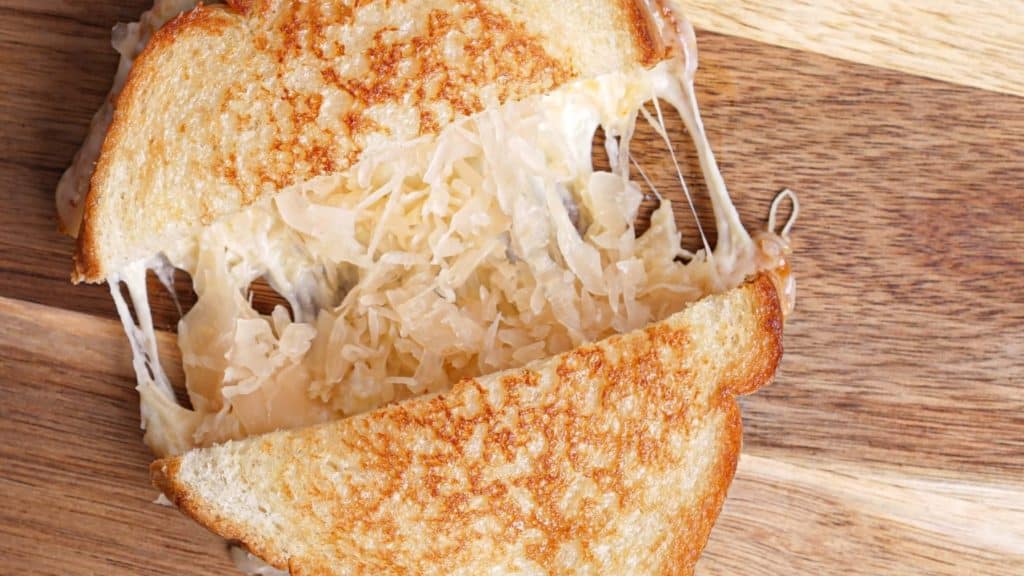 Muenster Kraut Grilled Cheese Sandwich
Recipe and Photography by @BBQwithBoterman
Ingredients
2 Slices your favorite bread
3 Slices of Muenster Cheese
3 Tablespoons of Frank's Kraut (put on however much you want honestly!)
1 Tablespoon of Mayo
Instructions
Pre-heat skillet to medium heat.

Spread a thin layer of mayo on the two slices of bread.

Place on piece of bread, mayo side down in the pan (I like to sub mayo for butter on grilled cheese, it browns so perfectly and trust me, you won't taste mayo).

Stack on 3 slices of quality Muenster cheese and then the kraut.

Put the other piece of bread, mayo side up on top.

Cover pan (this will help the cheese melt evenly).

Cook 2-5 minutes until perfectly golden brown and cheese is melted evenly.

Enjoy! For bonus points, dip in your favorite tomato soup!