Frank's Kraut
is on a mission!
A mission to REUBENIZE! Yes, we invented the term and you can use it, too! To Reubenize means to add Sauerkraut, Dressing, and Cheese to practically any recipe. Frank's Kraut has steadily been Reubenizing everything from burgers to mac & cheese! A comfort food and taste combination that makes you crave more, we have so many ideas and more to come. We can't wait to share them with you! Join us in paying homage to All Things Reuben.
At the core of every Reuben beats the same formula: Sauerkraut, Thousand Island dressing, Swiss cheese and some type of meat sandwiched between two pieces of Rye bread. For most Reuben lovers that meat is corned beef. Some recipes on the wild side call for Russian dressing (be still, beating heart). However – given the inventive nature of Reuben sandwich lovers, that original concept just begged to be altered. Today there's a Reuben variant for everyone.
What does Frank's Kraut have to do with the Reuben sandwich? Everything. Frank's Kraut is the champion of the Reuben Sandwich by bringing an authentic crunch just bursting with flavor that is full of zest and zing. A Reuben is never complete until you add the Frank's Kraut.
Click here for all of our Frank's Kraut Reuben sandwich recipes and all things Reuben.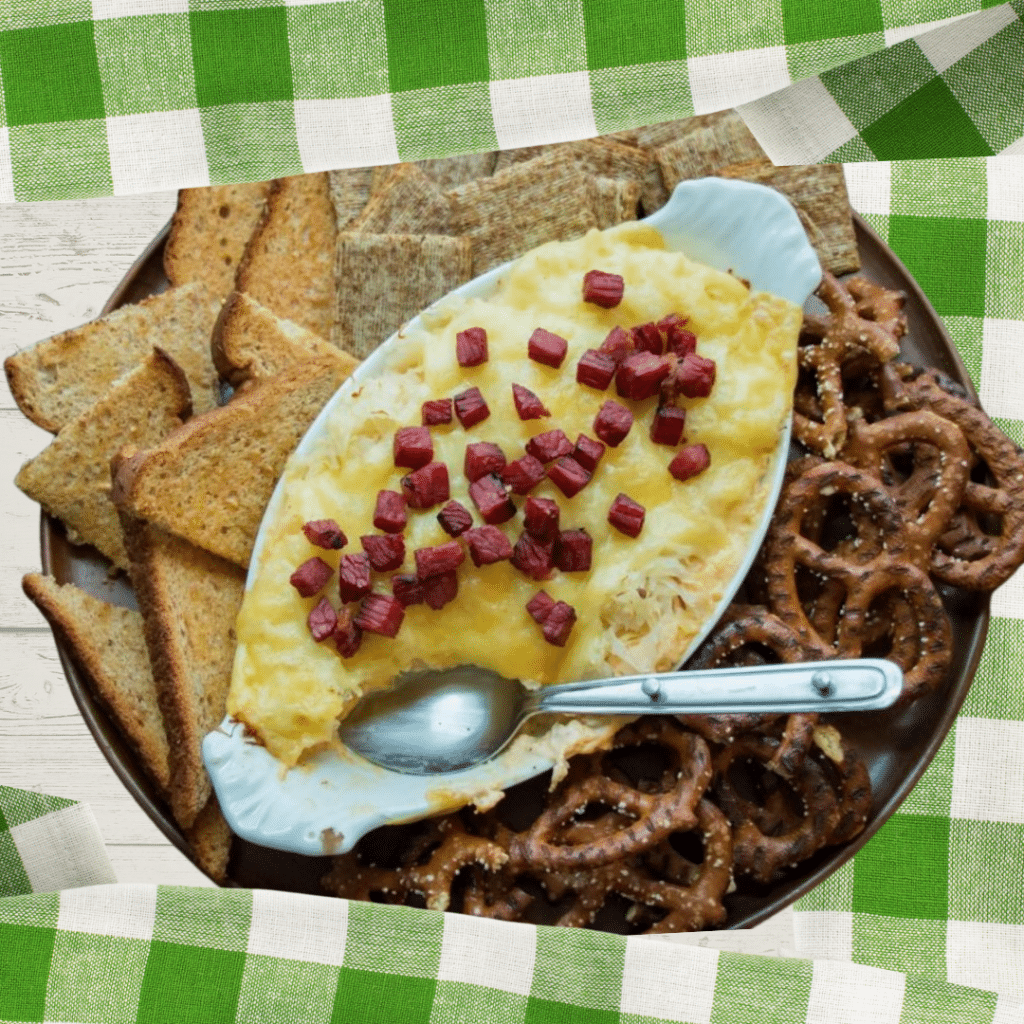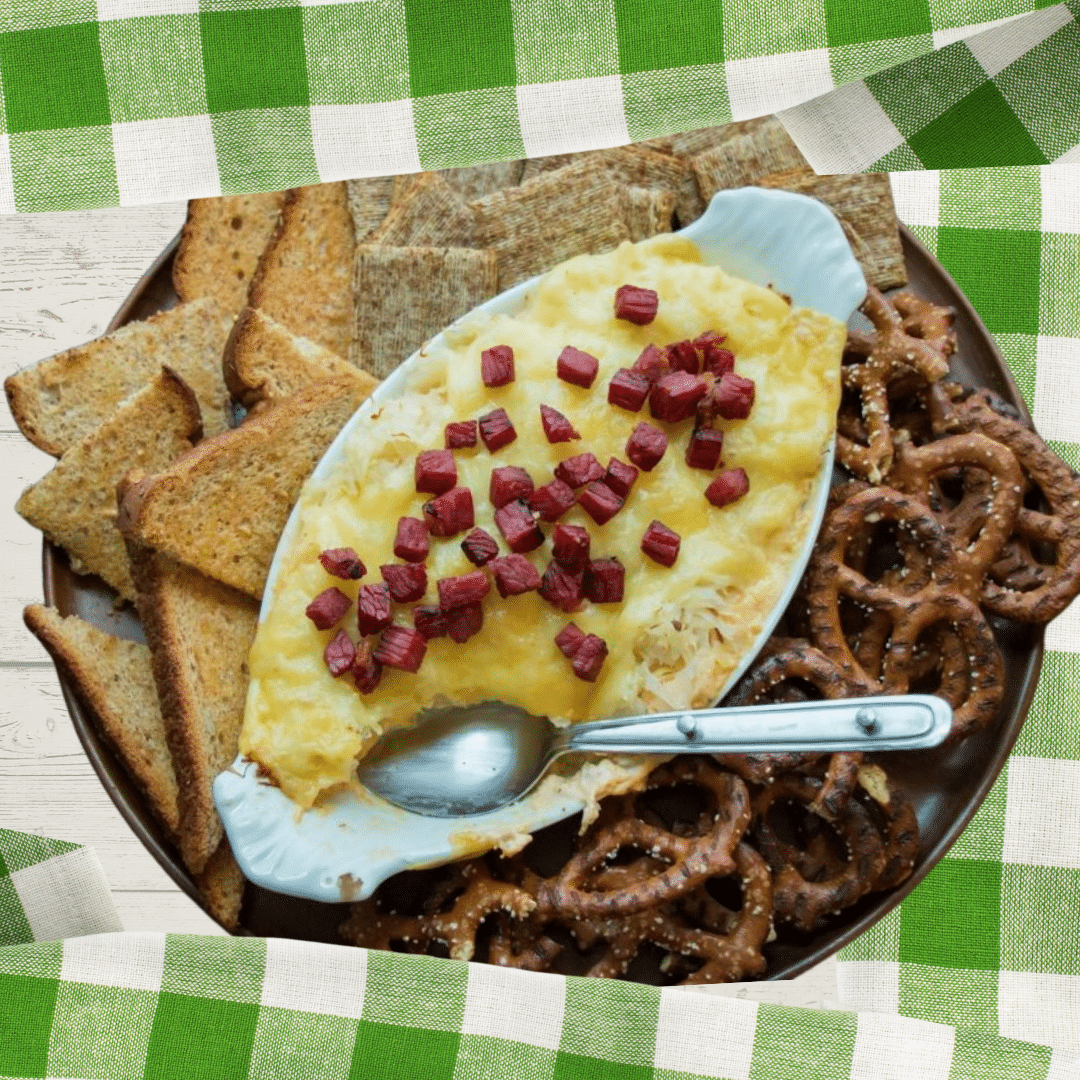 Frank's Kraut is the champion of the Reuben Sandwich by
bringing an authentic crunch just bursting with flavor that is full of zest and zing.
The mysterious history of the Reuben Sandwich
Some claim the Reuben hails from New York City and other say it comes from Omaha, Nebraska. Here are the two stories, you decide!
Reuben's Restaurant 1914
Arnold Reuben, a German immigrant, first opened the restaurant in 1908 at 802 Park Avenue. In 1916 it moved to Broadway and 73rd Street, and two years later it moved again, this time to 622 Madison Avenue. Three decades after it first opened its doors, Reuben's Restaurant and Delicatessen had a formal opening at 6 East 58th Street with Mayor Fiorello La Guardia in attendance (March 28, 1935, New York Times). It stayed at this location for three more decades until it was sold in the mid-1960s, afterwards moving to a location at 38th Street and Madison Avenue (wikipedia). So what happened in New York? Patricia B. Taylor, daughter of Arnold Reuben (1883-1970), the founder of Reuben' s Restaurant and Delicatessen, described the creation of the "first Reuben Sandwich" in Craig Claiborne's The New York Times Food Encyclopedia: The year was 1914. Late one evening a leading lady of actor Charlie Chaplin came into the restaurant and said, 'Reuben, make me a sandwich, make it a combination, I'm so hungry I could eat a brick.' He took a loaf of rye bread, cut two slices on the bias and stacked one piece with sliced Virginia ham, roast turkey, and imported Swiss cheese, topped off with coleslaw and lots of Reuben's special Russian dressing and the second slice of bread. He served it to the lady who said, 'Gee, Reuben, this is the best sandwich I ever ate, you ought to call it an Annette Seelos Special.' To which he replied, 'Like hell I will, I'll call it a Reuben's Special.'
Omaha, Nebraska: 1925
There is no question to anyone in Omaha, NE, where the Reuben came from: the Blackstone Hotel in downtown Omaha. According to legend it was developed by Reuben Kulakofsky, a local grocer, to feed participants in a late-night poker game at the Blackstone.
Here's the Omaha story:
Reuben Kulakofsky was one of a group of men who played a late-night poker game at the Blackstone.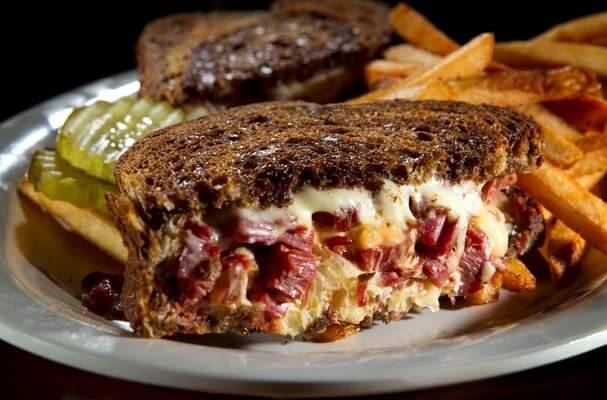 Charles Schimmel, the hotel's owner, was in the game, too. Each time they played, the men would reserve a few nickels and dimes from each hand and call down to the kitchen for a midnight snack.
Bernard Schimmel, one of Charles' sons, would bring a variety of meats and breads to the men and they'd make their own sandwiches. Kulakofsky came up with a sandwich that everyone loved. They called it the Reuben. Charles Schimmel liked it so much that he put it on the hotel menu.
A listing from 1934: "Reuben Sandwich, 40 cents." Bernard Schimmel wrote the recipe down, the exact way he made it in the kitchen at the Blackstone for Kulakofsky and the guys. (Omaha.com)
Today there are at least 50 restaurants in Omaha that serve a Reuben, however this hasn't always been the case. It's one thing to invent something – it's something else to have been discovered. The Reuben may have languished as a tasty orphan on the menus of Reuben's and the Blackstone if not for the industrious efforts of Fern Snider.
Fern Snider, a former waitress at the Blackstone, entered the Reuben in The National Sandwich Idea contest in 1956, sponsored by the Wheat Flour Institute. in 1956. And guess what (drum roll please) her entry won. Here is possibly the first piece of press the Reuben Sandwich ever received: