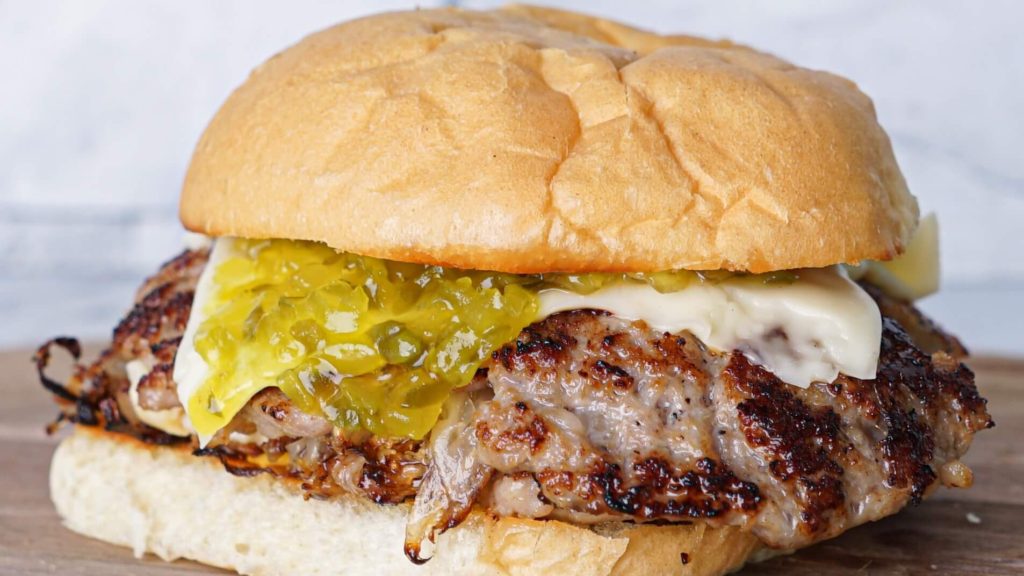 Double Brat Smash Burger (Oklahoma Style)
Oklahoma Style Double Brat Smash Burger
Ingredients
1lb beer brats (5 brats)
14oz can of Frank's Kraut
American Swiss singles
5 burger buns
mustard
sweet relish
butter (for buns)
Instructions
Pre-heat skillet or flat top to medium high heat (surface should be 450º-500ºF).

Remove casings from each brat and form each one into a ball.

Strain Frank's Kraut to remove the brine.

Butter the buns and toast them on the flat top.

Place balls of meat on the flat top with 4-6 inches in between.

Grab about 2 oz of Frank's kraut and place on top of the ball.

With a stiff spatula, smash the ball into a patty. The kraut should be in the patty after smashing.

Cook for 2-3 minutes. Flip patties and add American Swiss cheese slice on each patty.

Cook another 2-3 minutes. Add mustard and relish to bun and build your burger. Enjoy!