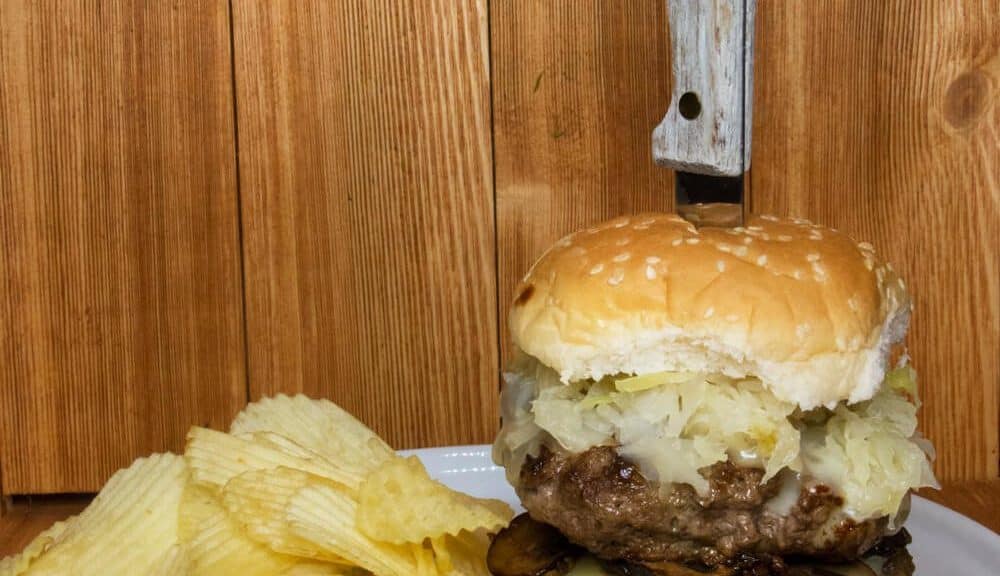 Ultimate Double Kraut Cheeseburger
Ingredients
¼ pound 80/20 ground beef separated into two patties
2 slices Swiss cheese
¼ cup Frank's Kraut
1 tablespoons mushrooms
½ tablespoons butter
½ tablespoons mayonnaise
1 piece sesame seed bun
salt to taste
Instructions
Heat a medium skillet over medium heat and melt butter.

Add mushrooms and sauté until golden brown. Drain and set aside.

Season ground beef with salt and place in heated skillet. Cook through, about 5 minutes per side.

Top each burger with a slice of cheese and cover until melted.

While cheese melts, spread mayonnaise on bun. Once melted, layer the patties onto the bun topped with mushrooms and kraut.

Serve and enjoy!