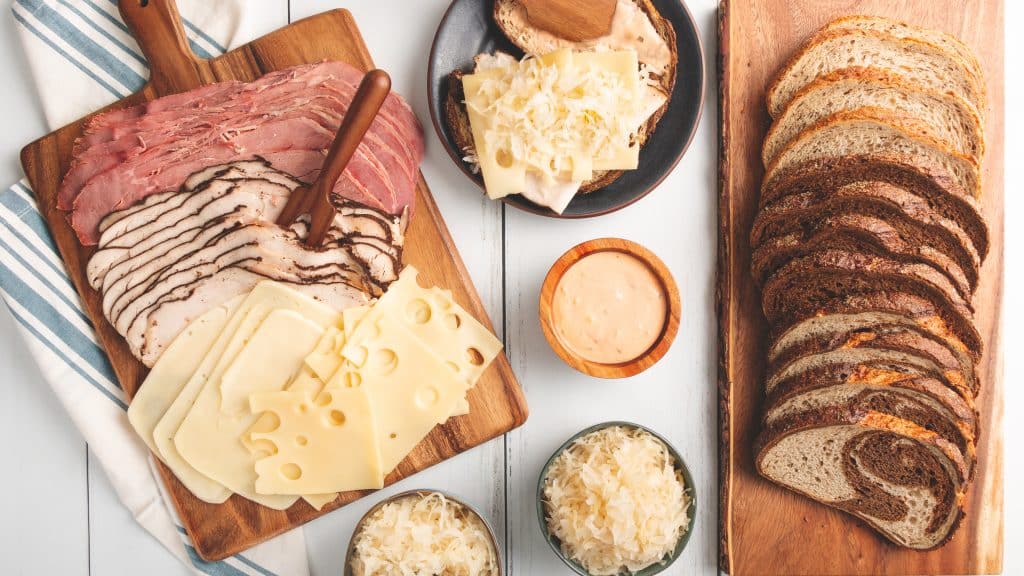 Reuben Sandwich Board Recipe
Ingredients
4 slices Seeded rye bread
4 slices Pumpernickel-rye bread
4 slices Marble rye bread
1 32-oz jar Frank's Kraut, drained and patted dry
¾ pounds Turkey pastrami, thinly sliced
¾ pounds Corned beef, thinly sliced
6 slices Baby Swiss cheese
6 slices Swiss cheese
1000 island dressing
1 stick of butter, cut into slices
Instructions
Using a large cutting board, arrange ingredients in an easy-to-assemble order, to allow guests to create their perfect Reuben.

Have a large skillet preheated over medium heat, to quickly and easily grill each sandwich*.

*Heat each sandwich through until bread is golden brown and cheese is melted, about 2 minutes per sandwich.