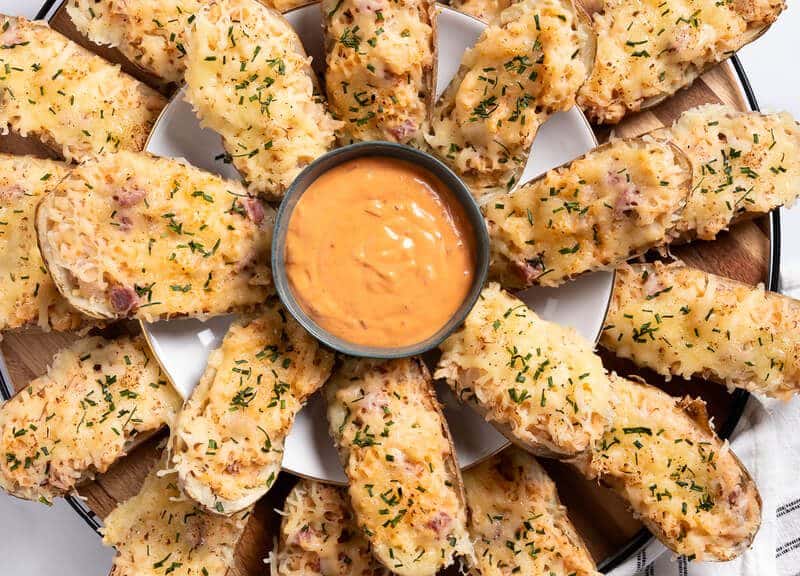 Reuben Potato Skins Recipe
Ingredients
3 potatoes Large Baked Potatoes
1/3 lb beef cubed corned beef
1/3 lb Swiss Cheese (shredded)
1 can Frank's Kraut (rinsed and drained)
5 oz Dressing Thousand island dressing
Instructions
Preheat oven to 425 degrees.

Wash the outside of the potatoes and back for 45 minutes.

While potatoes are baking dice corned beef then mix kraut, beef, and thousand island dressing in a bowl.

When the potatoes are baked, cut a slice lengthwise.

Remove potato insides and put them in a separate bowl; fold in kraut mixture.

Stuff potato skins and top with Swiss Cheese.

Bake until cheese melts.