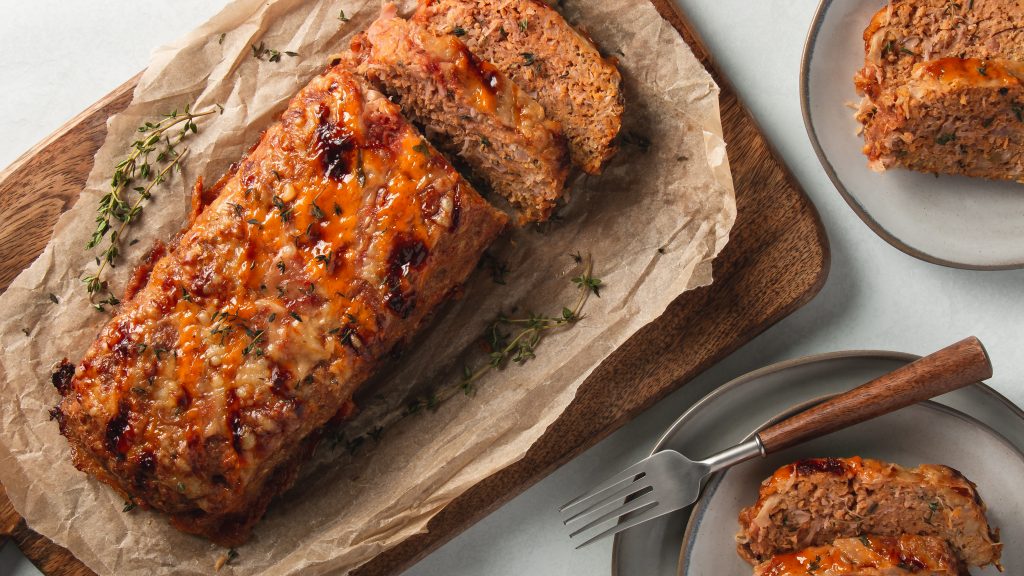 Ingredients
2 pounds ground beef or ground beef substitute, i.e. ground chicken, plant-based protein, etc.
1 package corned beef seasoning
1 large yellow onion, finely chopped
½ cup Frank's Kraut, drained
2 cups shredded Swiss cheese, divided
2 eggs
¼ cup bread crumbs
1/3 cup thousand island dressing
Optional Homemade Corned Beef Seasoning
2 tablespoon coriander
2 teaspoon peppercorns
1 tablespoon mustard seeds
1 teaspoon anise seeds
4 large bay leaves (crushed)
1 teaspoon crushed red pepper flakes
Instructions
For Homemade Seasoning
Combine spices, put into a small blender, pulse a few times. Store completed seasoning in airtight container.
For Meatloaf
Preheat oven to 400 degrees Fahrenheit.

Using your hands, mix together meat, seasoning, onion, kraut, 1 cup shredded cheese, eggs, and bread crumbs in a large mixing bowl.

Place mixture onto a baking sheet and form into a loaf. Top with remaining cheese and dressing.

Bake until cooked through, about 30-45 minutes, depending on the thickness of your loaf. Allow to cool before slicing.