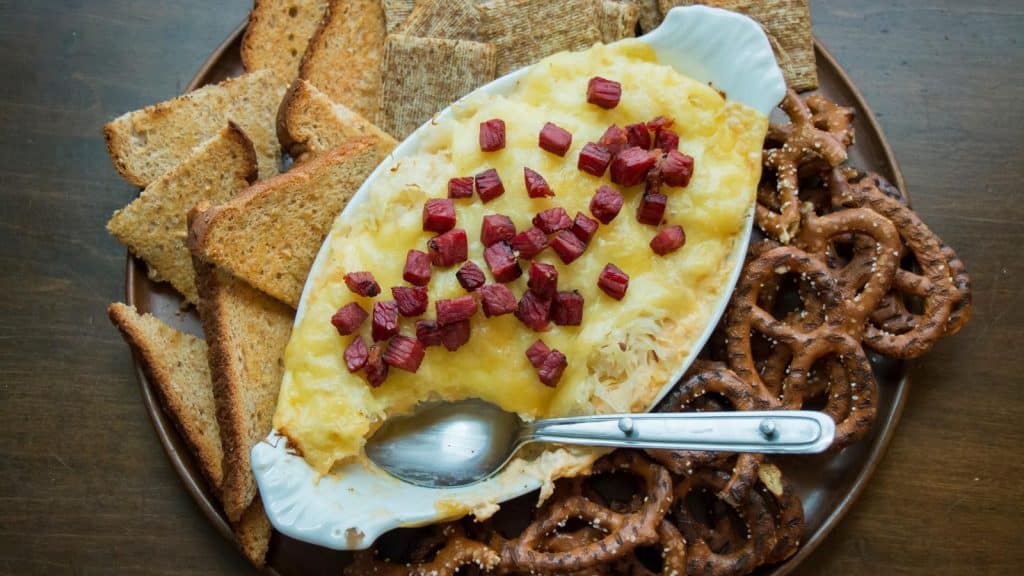 Reuben Dip (Cream Cheese)
Ingredients
8 oz cream cheese
¾ cup Dressing thousand island
1 can Frank's Kraut 14oz, drained
½ cup beef corned, diced small
3-4 Cheese swiss, sliced
Instructions
In a small sauce pot, heat cream cheese until melted. Remove from heat and add dressing. Stir to combine.

Pour into an even layer in an oven-safe serving dish.

Top with drained kraut, to create a second layer.

Place cheese on top of the dish, covering all of the kraut. Place under broiler until cheese melts and begins to bubble.

While cheese is melting, sauté corned beef over medium heat, until crispy.

When cheese has melted, top dip with crispy corned beef and enjoy with rye toast points, pretzels or your favorite crackers.