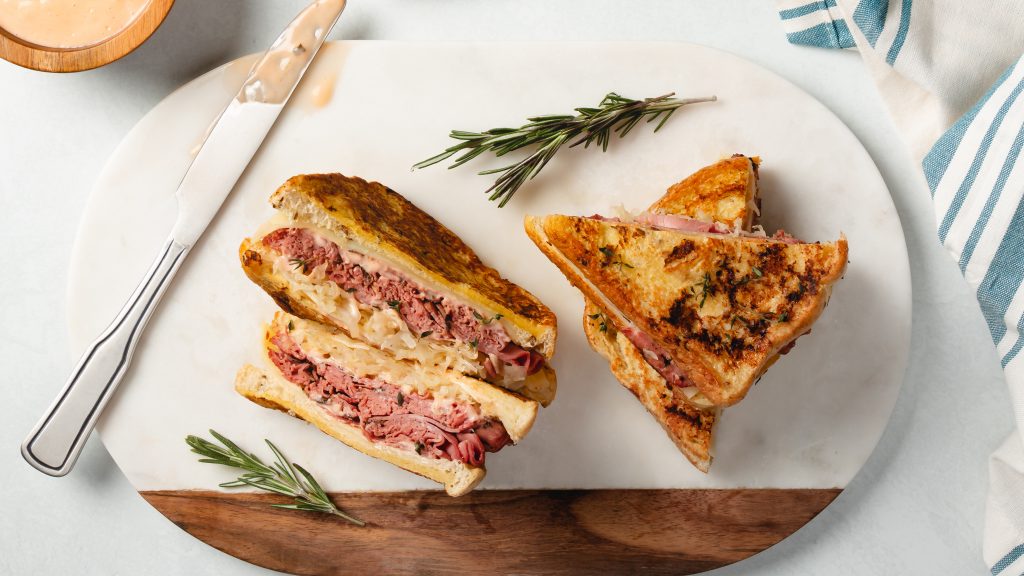 Reuben Cristo Recipe and Ingredients
Ingredients
For the Reuben:
2 slices rye bread
¼ pound corned beef, thinly sliced
2 tablespoons Frank's Kraut
2 slices swiss cheese
2 tablespoons thousand island dressing
2 eggs
A splash of milk
Instructions
Assemble Reuben by layering ingredients between slices of rye bread.

In a medium bowl, whisk together eggs and milk.

Preheat medium, non-stick skillet over medium heat.

Dip Reuben in beaten egg mixture and place into heated skillet. cook on one side until golden brown. Flip and repeat.

Serve and enjoy.