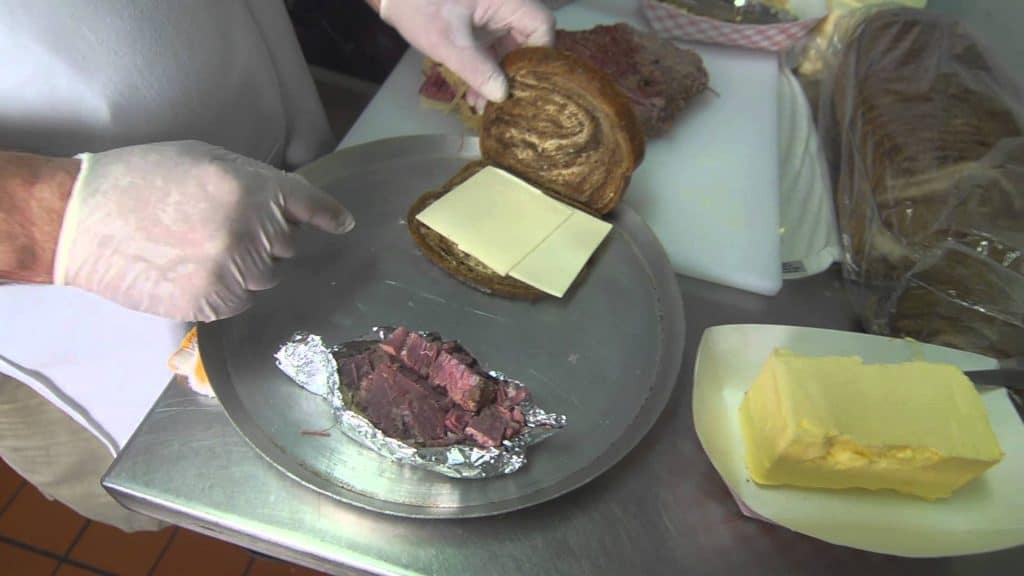 Official Omaha Blackstone Reuben Sandwich from Crescent Moon
Ingredients
2 slices marble rye flour
butter
2 slices Swiss Cheese
6 oz beef thick-sliced, corned
1/3 cup Frank's Kraut
¼ cup Dressing thousand island
Instructions
Mix 2 tablespoons of thousand island dressing with the sauerkraut. Set aside.

Butter one side each of the rye bread slices, as if you were preparing a grilled cheese.

Place them, buttered-side down in a skillet over medium heat.

Top each slice with a piece of cheese. Top with corned beef and sauerkraut mixture.

Add remaining thousand island dressing and put slices together.

Cook through, like a grilled cheese, until completely heated through.