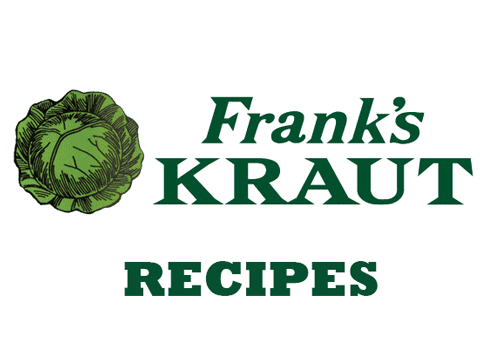 Frank's Kraut Sushi Spider
Ingredients
1 sushi mat
1 piece sushi nori (seaweed) wrapper.
1 cup sushi rice cooked, (prepare in advance; add rice vinegar to the cooled, cooked rice before using).
1 scoop mayonnaise Spicy, (1/2 cup mayo, 2 tbsp hot chili, 1 tbsp hot sesame oil.)
1 tbs Oil hot sesame oil. Mix and place into squeeze bottle.
Sauce Eel
1 can Frank's Kraut 16 oz.can of Frank's sauerkraut rinsed and drained
2 crabs small deep fried fresh soft shell crabs
tempura mix deep fried and crumbled tempura mix
2 slices avocado
Instructions
The trick to sushi is wrapping your sushi mat with plastic wrap before starting.

Place the nori on the mat. Distribute a layer of rice across the nori.

Sprinkle with crumbled tempura, flip over.

Squeeze spicy mayonnaise across the back.

Add three tbsp of sauerkraut across the back.

Add two slices of avocado and the two soft shell crabs.

Roll.

Cut into seven pieces. Plate. Garnish with eel sauce.