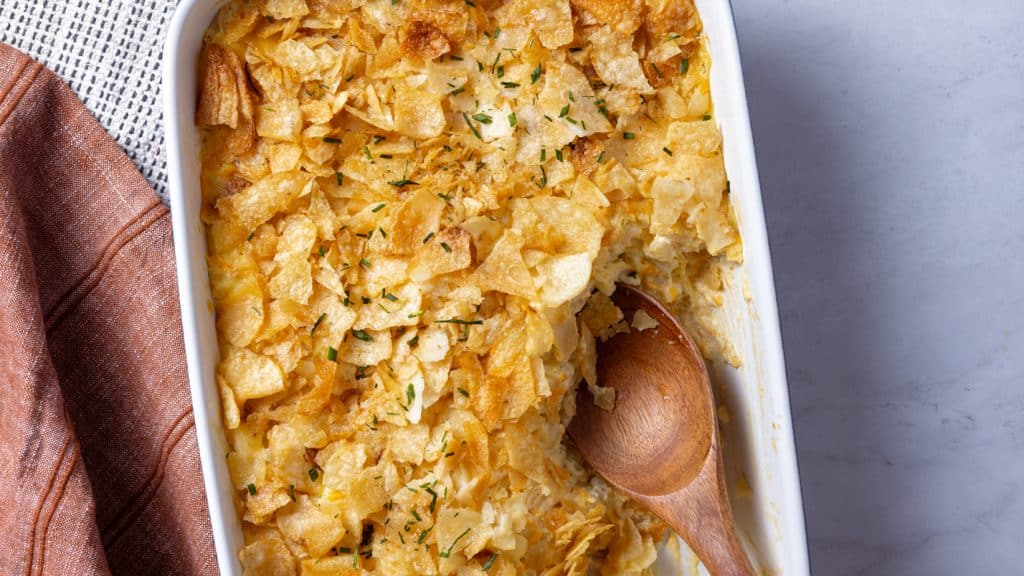 Frank's Cheesy Potato Casserole Recipe
Ingredients
1 bag of diced hash brown potatoes (32oz)
1 cup diced onion
1 can cream of chicken soup
1 16oz sour cream
1 stick of butter (melted)
1/3 cup of milk
2 cups shredded cheddar cheese
1 14oz can of Frank's Kraut (drained)
Potato Chips for topping
Salt and Pepper to taste
Instructions
Defrost bag of hash brown potatoes. Preheat oven to 375 degrees.

In large bowl combine diced onion, cream of chicken soup, sour cream, melted butter, milk, and shredded cheese.

Once defrosted, add hash brown potatoes to this mixture and combine.

Fold in Frank's Kraut!

Put finished mixture in a 9x13 casserole dish, top with potato chips and cover with foil.

Bake for 1 hour, let cool and enjoy!