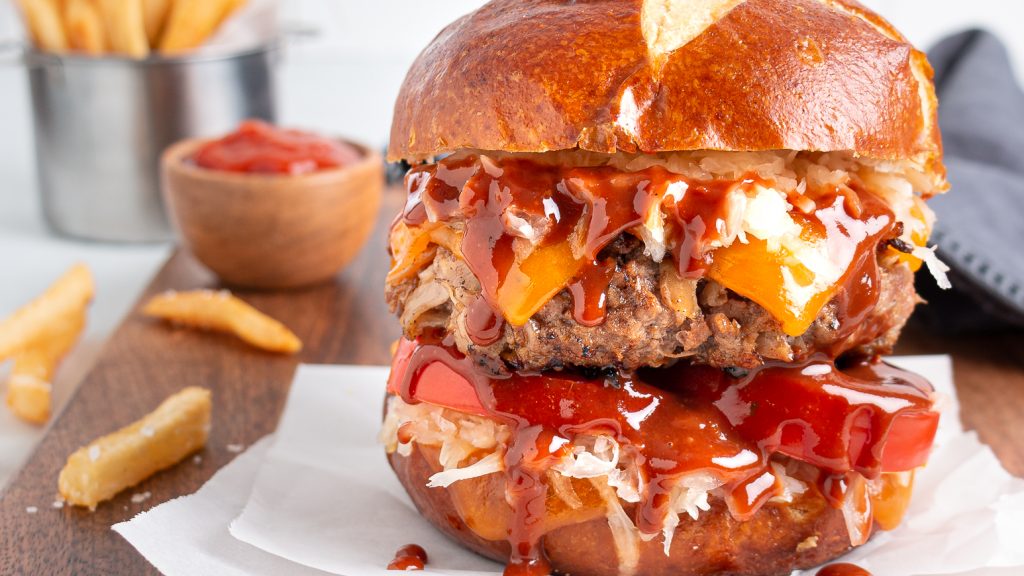 Ingredients
1 lbs ground beef 80% lean/20% fat
1 cup Frank's Kraut drained
½ cup of Your Favorite BBQ Sauce
4 slices Cheese sharp cheddar
4 slices Tomato ripe
4 Buns pretzel buns, sliced in half
Instructions
In a medium mixing bowl, combine beef with ½ cup Frank's Kraut and ¼ cup of your favorite BBQ Sauce. Form into 4 equal-sized patties.

Place on preheated grill, and cook through, about 5 minutes per side.

Top with a slice of cheddar and melt. While burgers are cooking, top pretzel buns with remaining kraut, barbecue sauce and tomato slices.

Once burgers are cooked and cheese has melted, place on buns and enjoy!!!