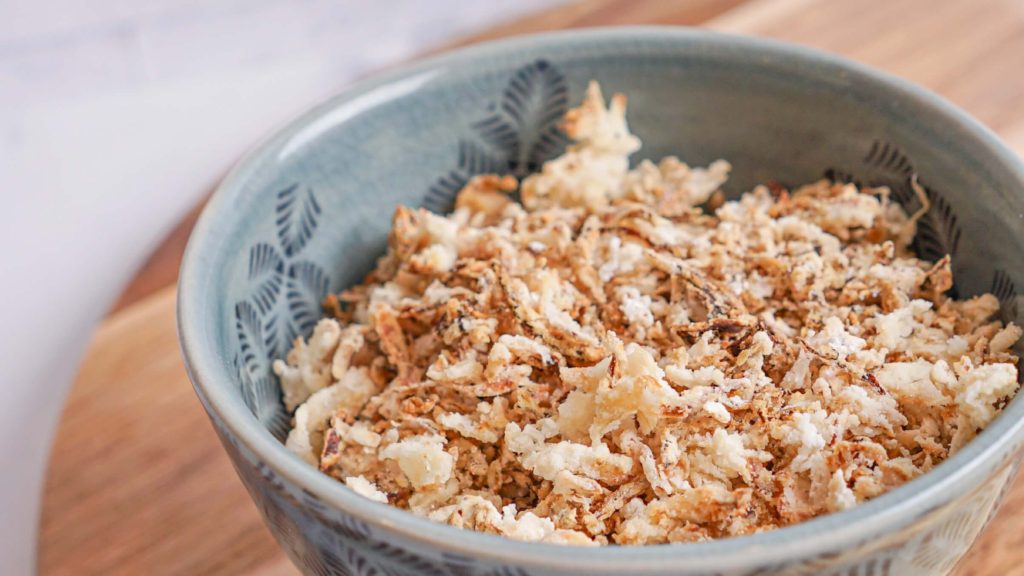 Air Fryer Crunchy Kraut Frizzles
The perfect Air Fryer side dish for grilling. Recipe and photo by @BBQwithBoterman
Ingredients
1 14 oz can Frank's Kraut drained
1 cup cornstarch
Vegetable or Canola Oil Spray
2 teaspoons Salt
Black Pepper (to taste)
Instructions
Preheat Air Fryer to 400º F

Drain kraut and place in a clean kitchen towel to ring dry, over the sink. Do your best to get it as dry as you can.

In mixing bowl, toss dry kraut with cornstarch, salt and pepper. Place in air fryer and spray liberally with oil.

Air Fry in 2 batches for 7-10 minutes, toss and spray more oil after 5 minutes, cook until each batch is golden brown on both sides.

Serve as a garnish for salads and burgers or as a snack with your favorite drink. Enjoy!